The Dizzy Dean National Executive Board has voted unanimously to allow USA Stamped bats or USSSA (bpf 1.15) Stamped bats for baseball use in ages 12 and younger. Tee Ball bats are not allowed for league or tournament play unless using a safety ball (soft compression – safety ball). Solid wood bats are legal but Bamboo bats must be BBCOR, USA or USSSA stamped .

Dizzy Dean Approved Baseballs
Baden
Diamond
Rawlings
Worth
Wilson
A.D. Starr
Glovesmith

These companies have been approved to furnish Dizzy Dean stamped baseballs

New Pitch Count Rule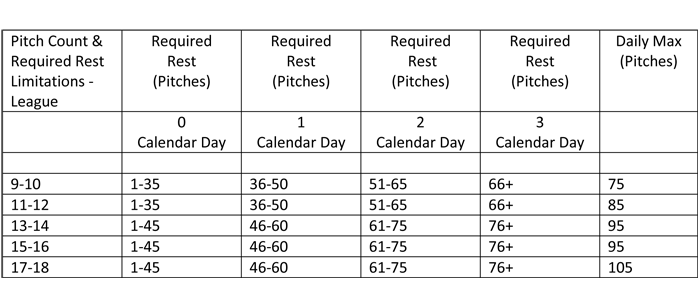 For extra innings in bracket play only
The last recorded out (from previous innings)
will start the new innings at 2nd base with no outs.